Forget the Five-Year Plan: this is what you need for success
The Business Woman, 30th July 2016.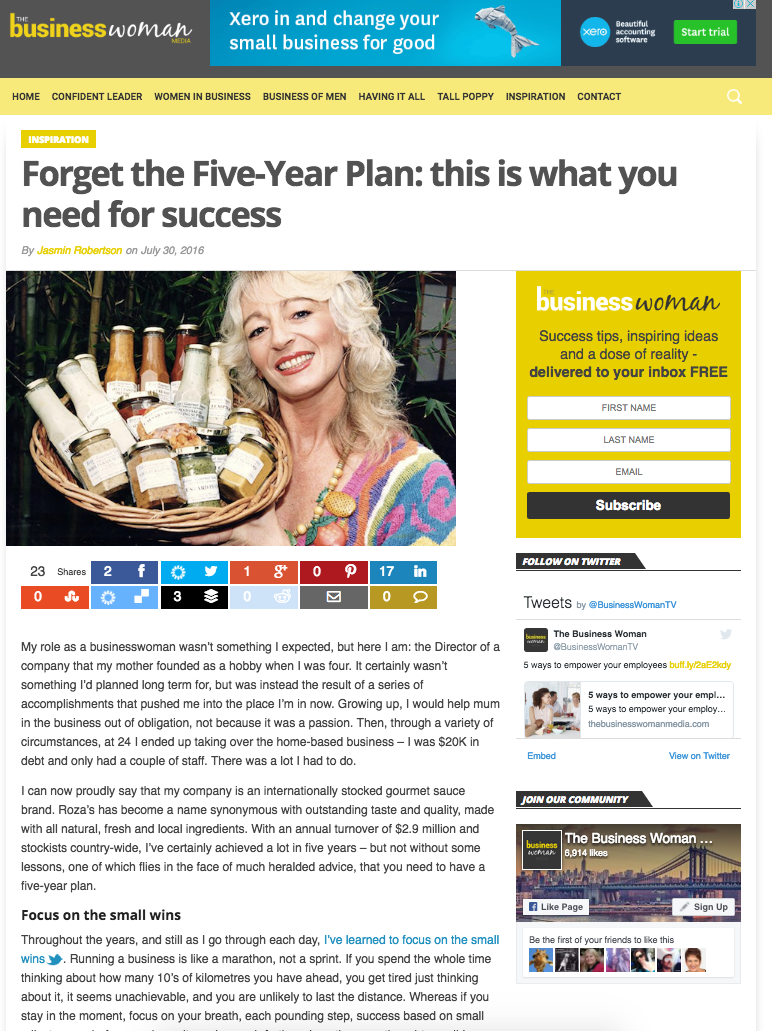 My role as a businesswoman wasn't something I expected, but here I am: the Director of a company that my mother founded as a hobby when I was four. It certainly wasn't something I'd planned long term for, but was instead the result of a series of accomplishments that pushed me into the place I'm in now.
Growing up, I would help mum in the business out of obligation, not because it was a passion. Then, through a variety of circumstances, at 24 I ended up taking over the home-based business – I was $20K in debt and only had a couple of staff. There was a lot I had to do.
I can now proudly say that my company is an internationally stocked gourmet sauce brand. Roza's has become a name synonymous with outstanding taste and quality, made with all natural, fresh and local ingredients.
With an annual turnover of $2.9 million and stockists country-wide, I've certainly achieved a lot in five years – but not without some lessons, one of which flies in the face of much heralded advice, that you need to have a five-year plan.