How Jasmin Robertson made Roza's Gourmet Sauces all her own
Australian Financial Review, June 2015.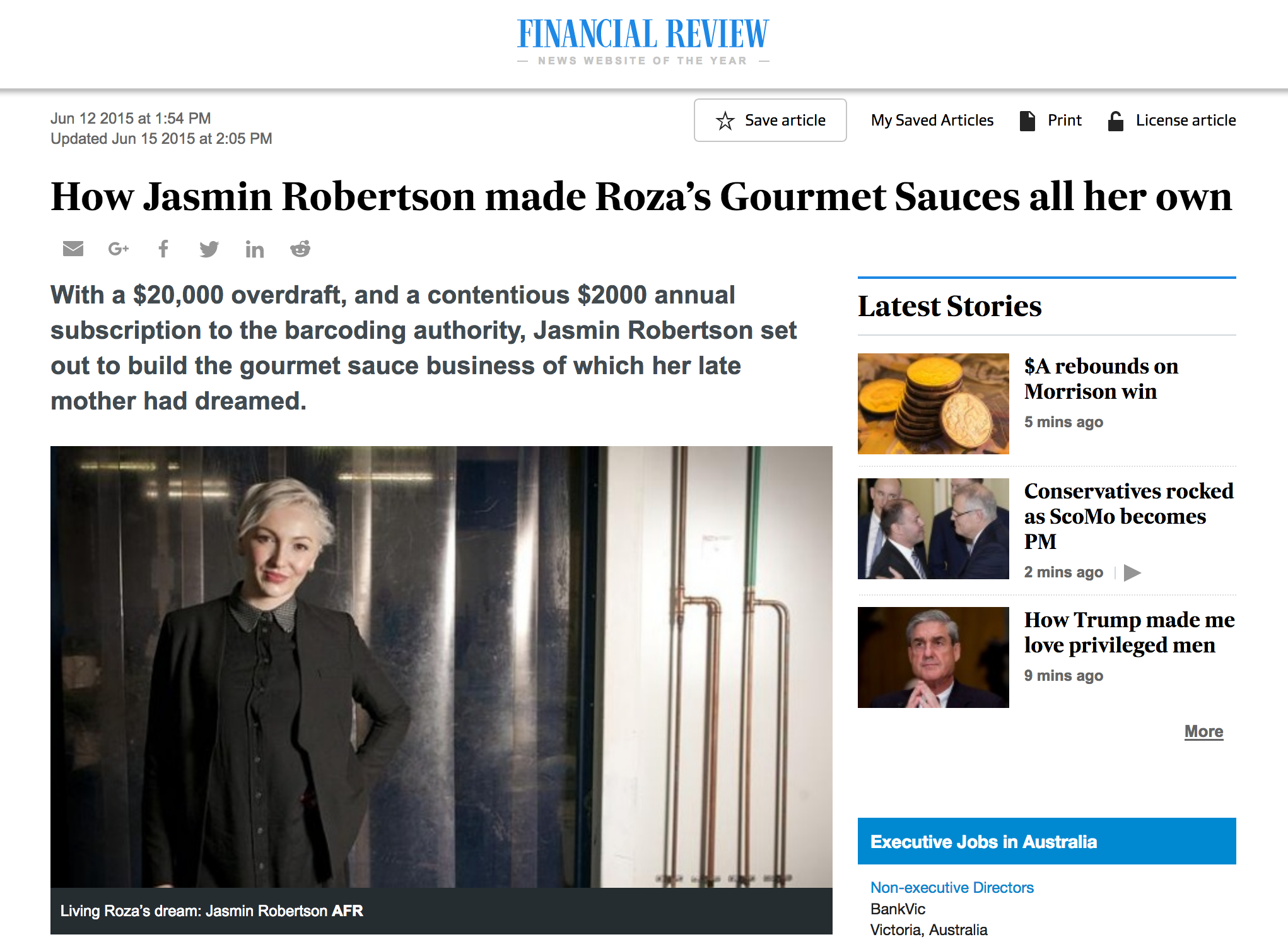 With a $20,000 overdraft, and a contentious $2000 annual subscription to the barcoding authority, Jasmin Robertson set out to build the gourmet sauce business of which her late mother had dreamed.
The sauce business was Roza's dream. Her daughter Jasmin Robertson had other fish to fry.
At first, Jasmin wanted to be an actor, but her father advised her to "get a ticket in life", which meant becoming qualified in something that would make some money and give her a safety net.
So she did a business degree: "I was not entirely averse to it. I had a knack for it."
She certainly did – but more about that later.
Her mother Roza had built up a range of products (under the black and white label Roza's Gourmet Sauces), starting by selling mayonnaises and pestos at the end of her Mt Nebo (Brisbane) driveway when Jasmin was a small child, and her husband Bill was away working.