Jasmin finds recipe for success in Asia
Dynamic Export, September 2016.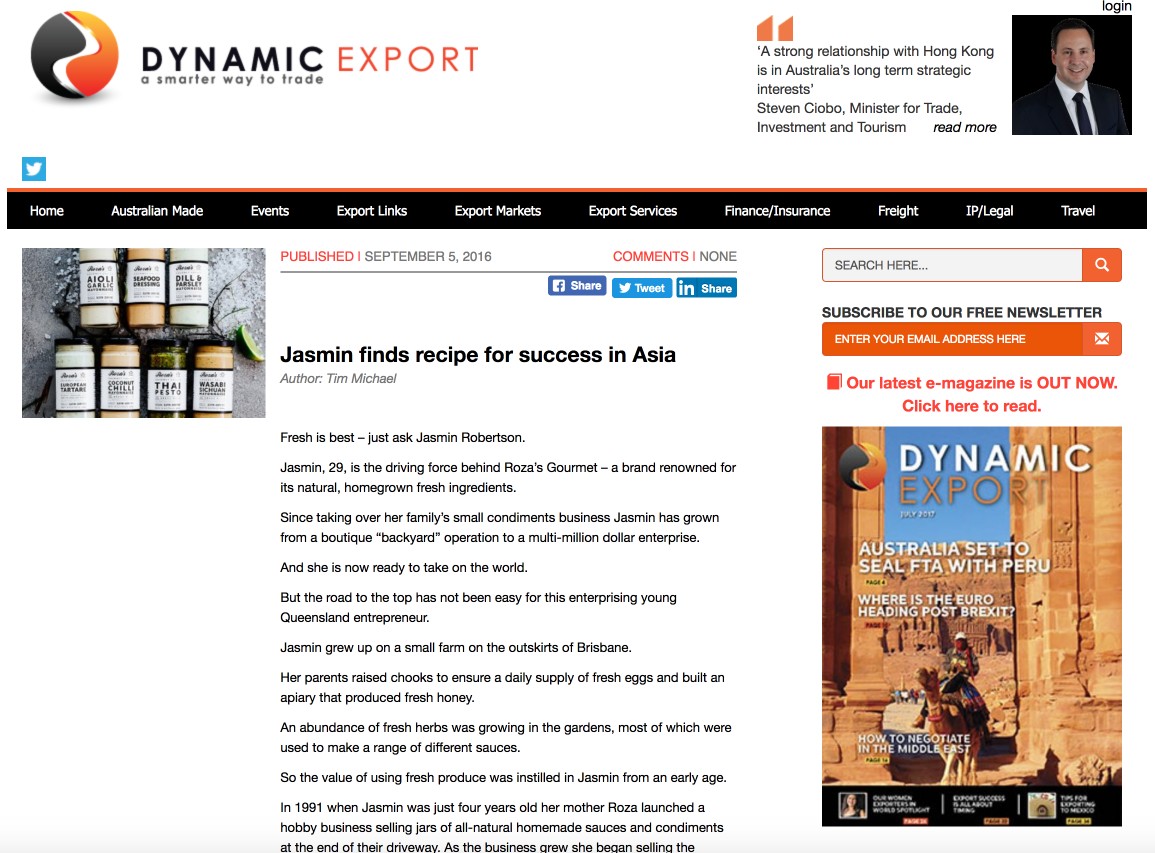 Fresh is best – just ask Jasmin Robertson. Jasmin, 29, is the driving force behind Roza's Gourmet – a brand renowned for its natural, homegrown fresh ingredients.
Since taking over her family's small condiments business Jasmin has grown from a boutique "backyard" operation to a multi-million dollar enterprise. And she is now ready to take on the world. But the road to the top has not been easy for this enterprising young Queensland entrepreneur.
Jasmin grew up on a small farm on the outskirts of Brisbane. Her parents raised chooks to ensure a daily supply of fresh eggs and built an apiary that produced fresh honey. An abundance of fresh herbs was growing in the gardens, most of which were used to make a range of different sauces. So the value of using fresh produce was instilled in Jasmin from an early age.