Jasmin Robertson On Expanding Her Family's Business
Food Service, September 2016.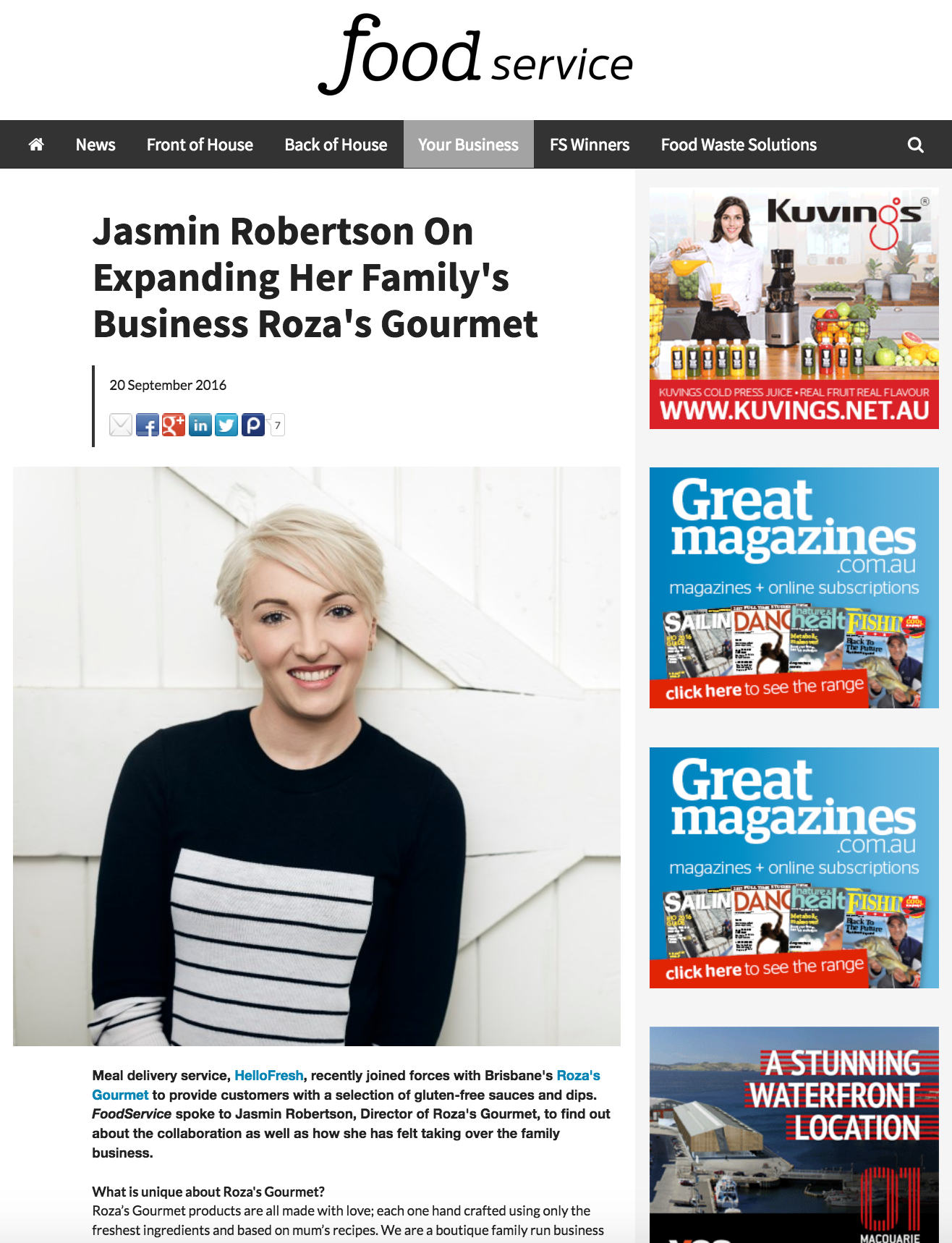 Meal delivery service, HelloFresh, recently joined forces with Brisbane's Roza's Gourmet to provide customers with a selection of gluten-free sauces and dips. FoodService spoke to Jasmin Robertson, Director of Roza's Gourmet, to find out about the collaboration as well as how she has felt taking over the family business.