Jasmin Robertson on the 'Sauce' of her Success
Dynamic Business, July 2016.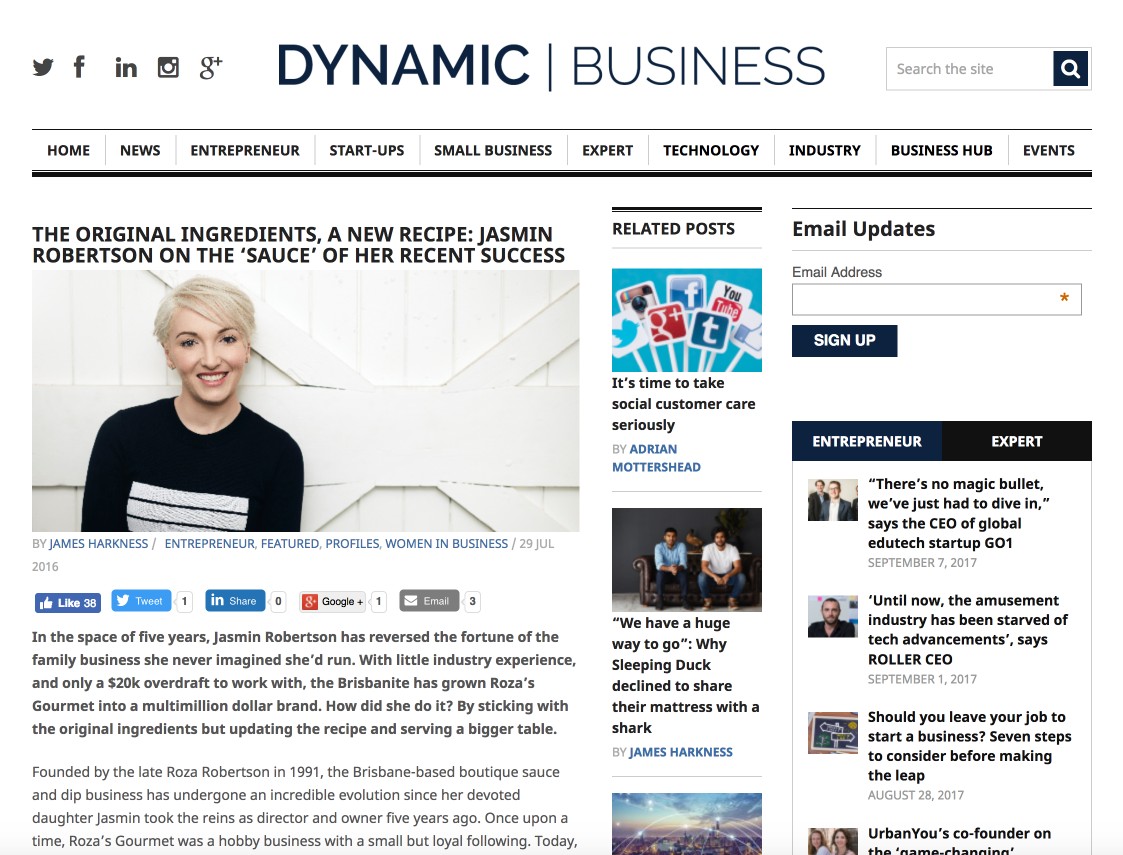 In the space of five years, Jasmin Robertson has reversed the fortune of the family business she never imagined she'd run. With little industry experience, and only a $20k overdraft to work with, the Brisbanite has grown Roza's Gourmet into a multimillion dollar brand. How did she do it? By sticking with the original ingredients but updating the recipe and serving a bigger table.