Jasmin Robertson's recipe for success
Kochie's Business Builders, 19th October 2016.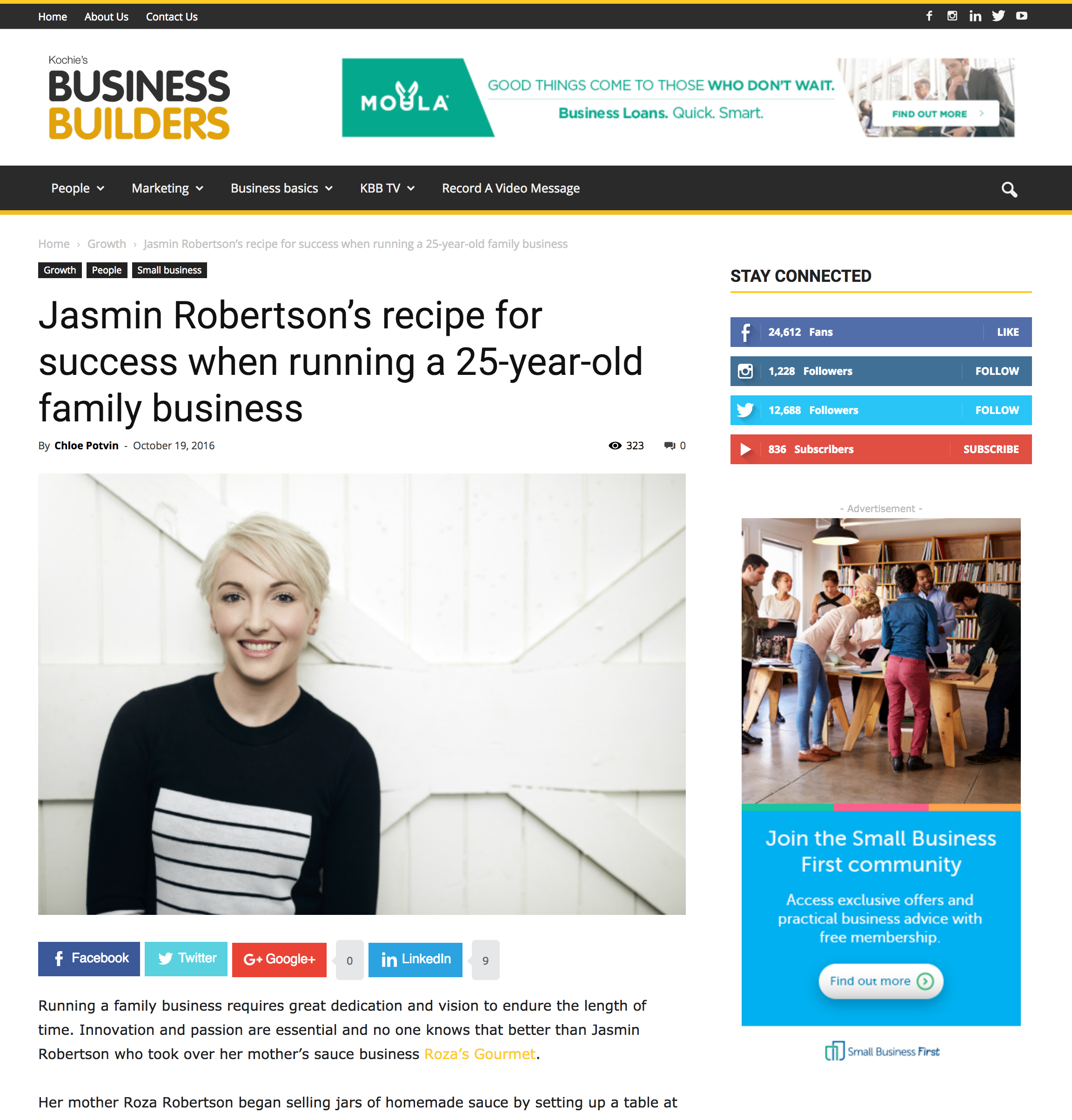 Running a family business requires great dedication and vision to endure the length of time. Innovation and passion are essential and no one knows that better than Jasmin Robertson who took over her mother's sauce business Roza's Gourmet.
Her mother Roza Robertson began selling jars of homemade sauce by setting up a table at the end of her driveway in Brisbane. That table was the first of many and 25 years later the table has grown to include retail outlets around the country and customers have become dedicated fans.
Now celebrating 25 years as a business, Roza's Gourmet has expanded from a hobby to a range of 40 unique products from pestos to chutneys and even vegan mayo. With an annual turnover upward of $4 million the company has secured a deal with meal delivery service giant HelloFresh, supplying the sauces for their millions of meals a month.