How Jasmin Robertson turned her family's business Roza's Gourmet into a $3 million company
Smart Company, May 11, 2016.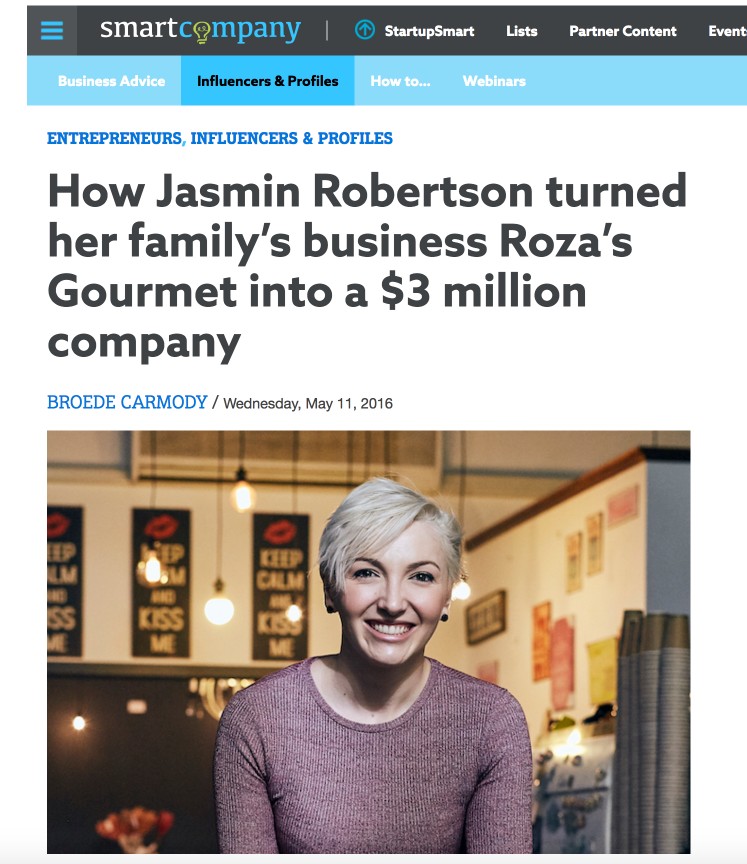 Jasmin Robertson took over her family's small condiments business when she was 24-years-old. Despite not knowing much about food, Robertson managed to grow the business into a household name.
Today, Roza's Gourmet employs 17 people and is on track to turn over $3 million by the end of this financial year from its range of gourmet sauces. SmartCompany spoke with Robertson to find out how she scaled the hobby business her parents started, along with her plans for the future.