Mum's Recipe Tastes Best
Courier Mail, Saturday June 27, 2015.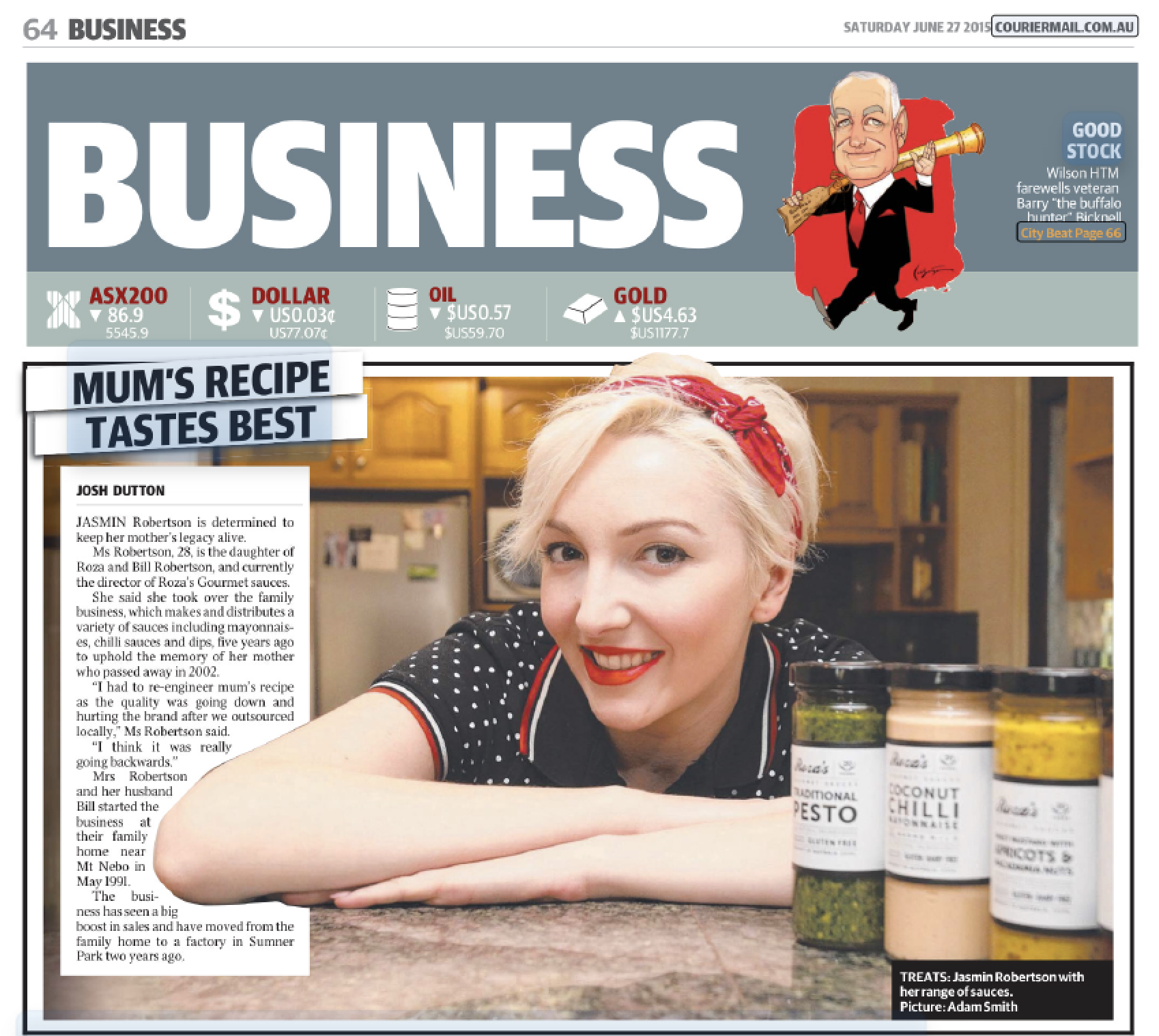 Jasmin Robertson is determined to keep her mother's legacy alive. Ms Robertson, 28, is the daughter of Roza and Bill Robertson, and currently the director of Roza's Gourmet sauces.
She said she took over the family business, which makes and distributes a variety of sauces including mayonnaises, chilli sauces and dips, five years ago to uphold the memory of her mother who passed away in 2002.
"I had to re-engineer mum's recipe as the quality was gong down and hurting the brand after we outsourced locally," Ms Robertson said.
"I think it was really going backwards."
Mrs Robertson and her husband Bill started the business at their family home near Mt Nebo in May 1991.
The business has seen a big boost in sales and have moved from the family home to a factory in Sumner Park two years ago.