Roza's Gourmet releases a vegan mayonnaise
Australian Food News, September 2016.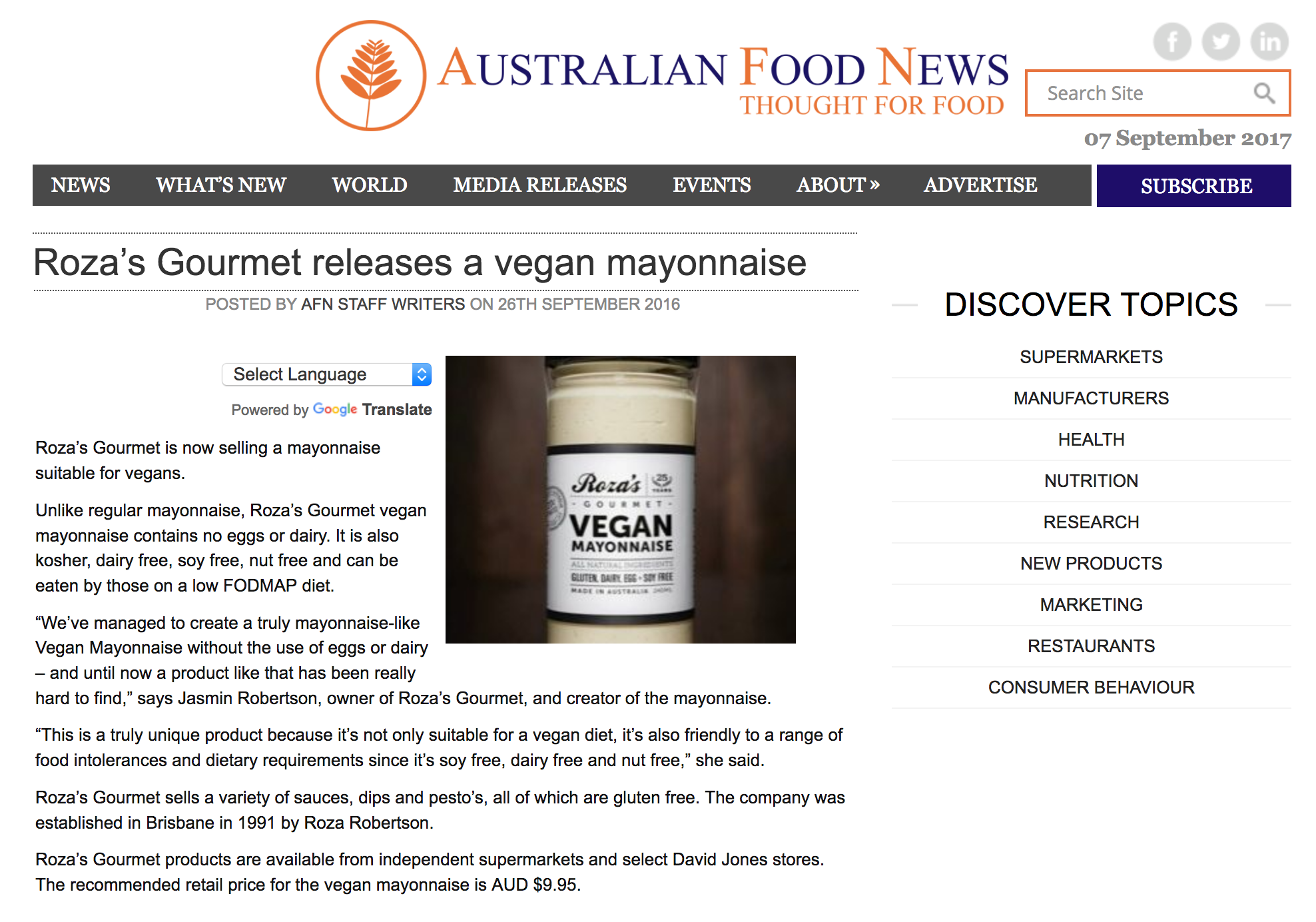 Roza's Gourmet is now selling a mayonnaise suitable for vegans. Unlike regular mayonnaise, Roza's Gourmet vegan mayonnaise contains no eggs or dairy. It is also kosher, dairy free, soy free, nut free and can be eaten by those on a low FODMAP diet.
"We've managed to create a truly mayonnaise-like Vegan Mayonnaise without the use of eggs or dairy – and until now a product like that has been really hard to find," says Jasmin Robertson, owner of Roza's Gourmet, and creator of the mayonnaise.