ROZA'S RECIPE FOR SUCCESS REMAINS, 25 YEARS ON
Business News Australia, October 2016.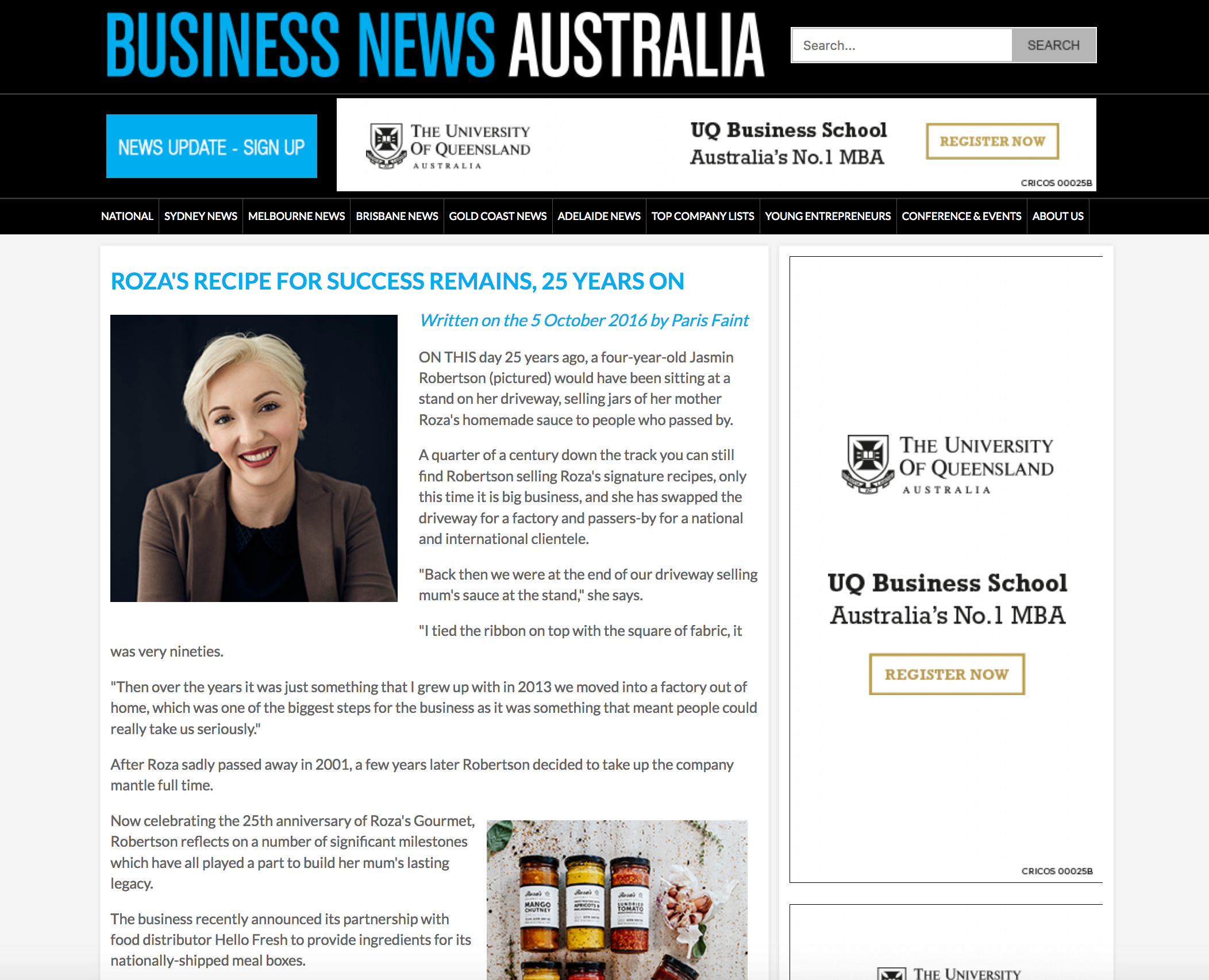 ON THIS day 25 years ago, a four-year-old Jasmin Robertson (pictured) would have been sitting at a stand on her driveway, selling jars of her mother Roza's homemade sauce to people who passed by.
A quarter of a century down the track you can still find Robertson selling Roza's signature recipes, only this time it is big business, and she has swapped the driveway for a factory and passers-by for a national and international clientele.
"Back then we were at the end of our driveway selling mum's sauce at the stand," she says.
"I tied the ribbon on top with the square of fabric, it was very nineties. Then over the years it was just something that I grew up with in 2013 we moved into a factory out of home, which was one of the biggest steps for the business as it was something that meant people could really take us seriously."
After Roza sadly passed away in 2001, a few years later Robertson decided to take up the company mantle full time. Now celebrating the 25th anniversary of Roza's Gourmet, Robertson reflects on a number of significant milestones which have all played a part to build her mum's lasting legacy.