Choose Your Own Food Adventure With Roza's
Retail World, July 2016.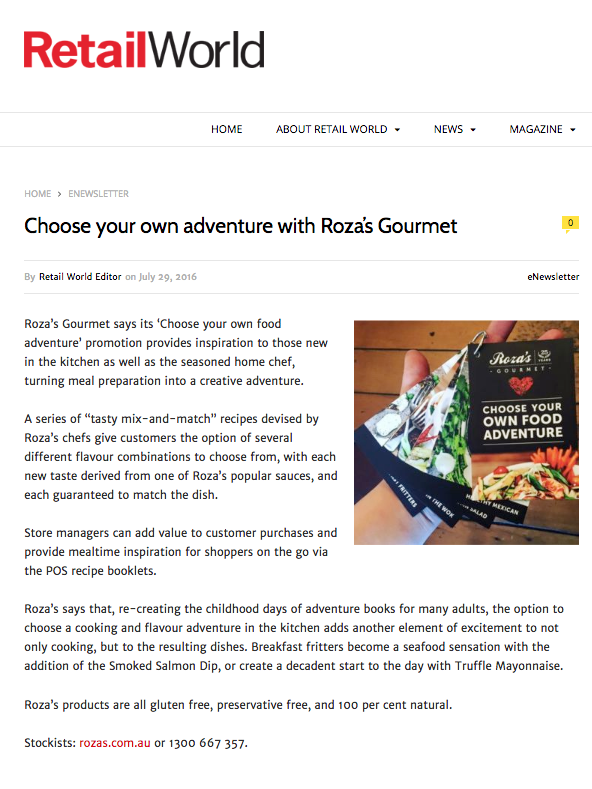 Roza's Gourmet says its 'Choose your own food adventure' promotion provides inspiration to those new in the kitchen as well as the seasoned home chef, turning meal preparation into a creative adventure.
A series of "tasty mix-and-match" recipes devised by Roza's chefs give customers the option of several different flavour combinations to choose from, with each new taste derived from one of Roza's popular sauces, and each guaranteed to match the dish.
Store managers can add value to customer purchases and provide mealtime inspiration for shoppers on the go via the POS recipe booklets.
Roza's says that, re-creating the childhood days of adventure books for many adults, the option to choose a cooking and flavour adventure in the kitchen adds another element of excitement to not only cooking, but to the resulting dishes. Breakfast fritters become a seafood sensation with the addition of the Smoked Salmon Dip, or create a decadent start to the day with Truffle Mayonnaise.