Our Story
Roza's Gourmet lovingly creates an extensive range of gourmet sauces, dips, pestos, soups, crackers, chutneys, dressings and bone broths. Our range of over 40 naturally delicious gourmet products are available in Woolworths and premium independent retailers Australia-wide.
What began in 1991 as a simple way for the then-housewife Roza to indulge her passion for cooking quickly became a burgeoning business, as an increasing customer base took pride in purchasing Roza's Gourmet sauces from the end of her driveway.
Over 28 years later, Roza's philosophy that "the right sauce can turn any meal into a feast" has grown into small business success story, a testament to her fresh, natural approach to food.
Be well and live deliciously!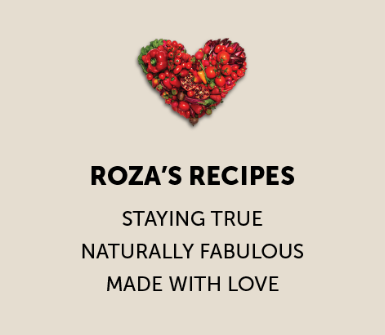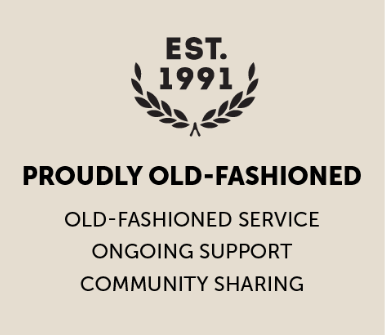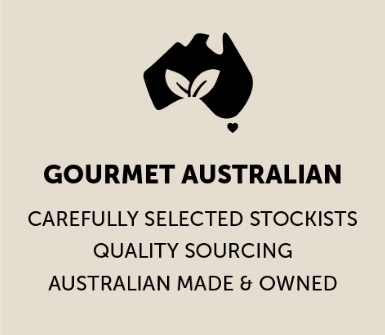 Made With Love
Once a culinary secret amongst Brisbane locals for many years, the business is now earning renown across Australia and stocks products in over 800 retail stores.
We take a personal approach with our stockists and are proud to support independent gourmet grocers and small businesses. We are also committed to manufacturing the products in Australia, and keeping jobs and opportunities within our community.
The delicious range consists of more than 40 products including varieties of pesto, sauces, dips, crackers and olives. The range is naturally delicious with many gluten-free, dairy-free and vegan options to choose from – all using only the freshest ingredients and free from artificial preservatives.
A selection of our products are also available in food service sizes, making them perfect for cafes, restaurants and catering. To find out more, don't hesitate to get in touch.
We would like to thank our loyal customers and outlets for their support over the years. Your passion for our products is heart-warming and we value your enthusiasm. Thank you for continuing to inspire us!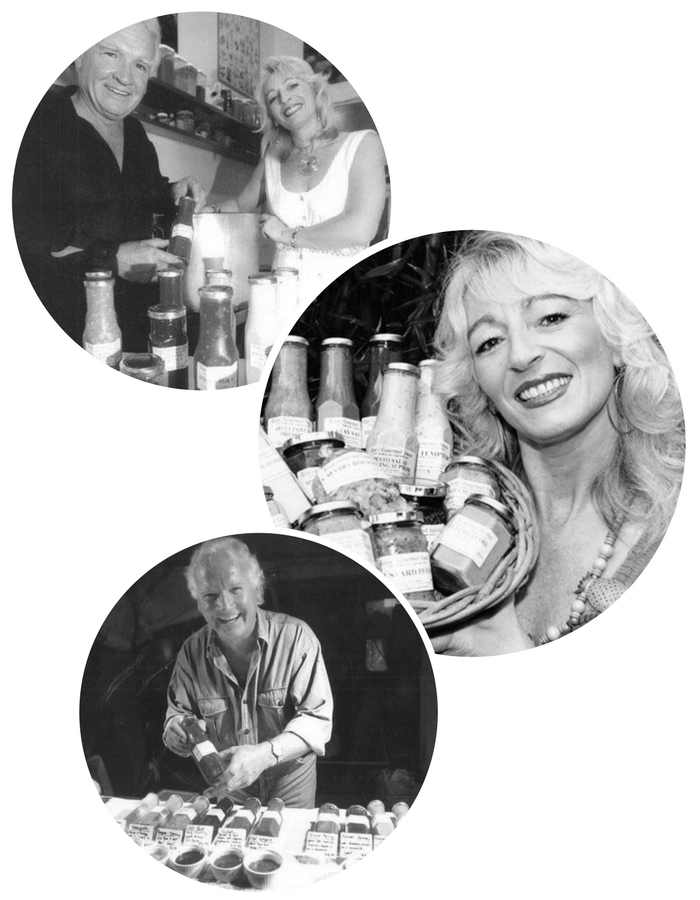 Pictured (from top): Bill and Roza Robertson in their kitchen with sauces, Roza Robertson with a selection of lovingly made sauces, Bill Robertson working at the Southbank markets.