Festive Mexican Fish Tortillas
Eat Pray Workout, 2 October 2018.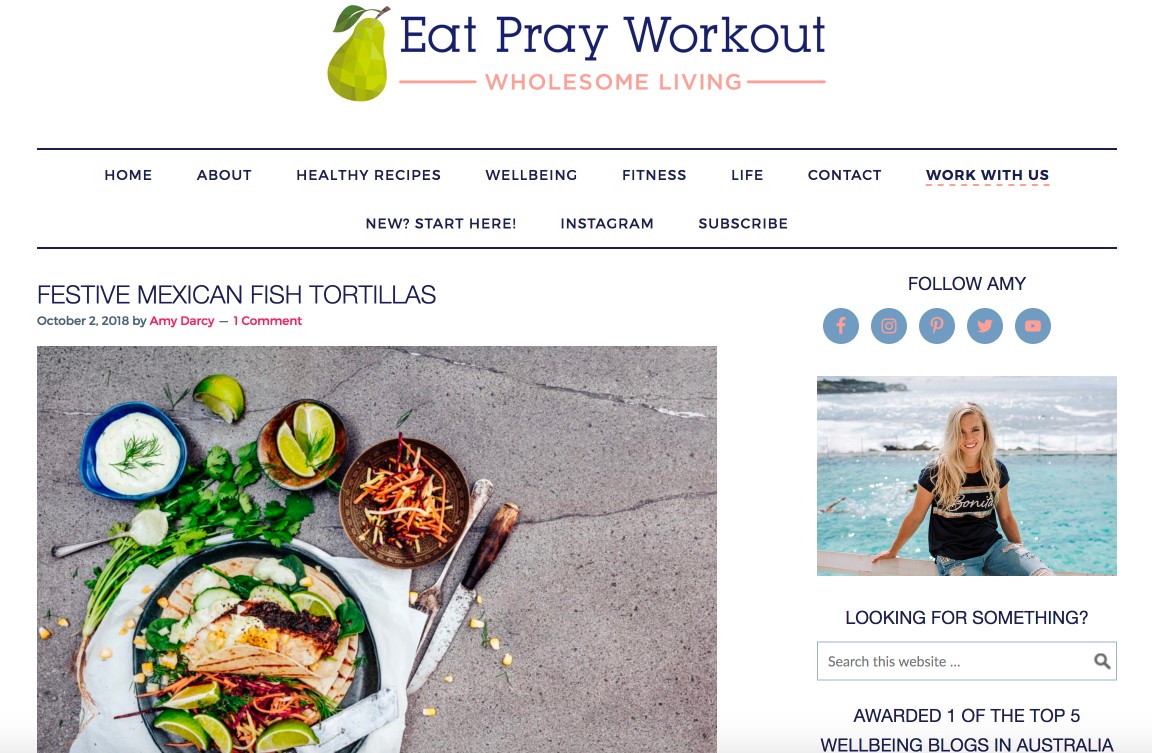 "Everybody loves Mexican cuisine, and this colourful recipe offers a nutritious take on the family favourite! Filled with flavoursome dressings and spices, you can follow this recipe or make it your way, by adding a variety of fresh vegetables and unexpected salad ingredients."
Read more on Eat Pray Workout.