Mango Chilli and Coconut Glazed Salmon
Best Recipes, 8 September 2018.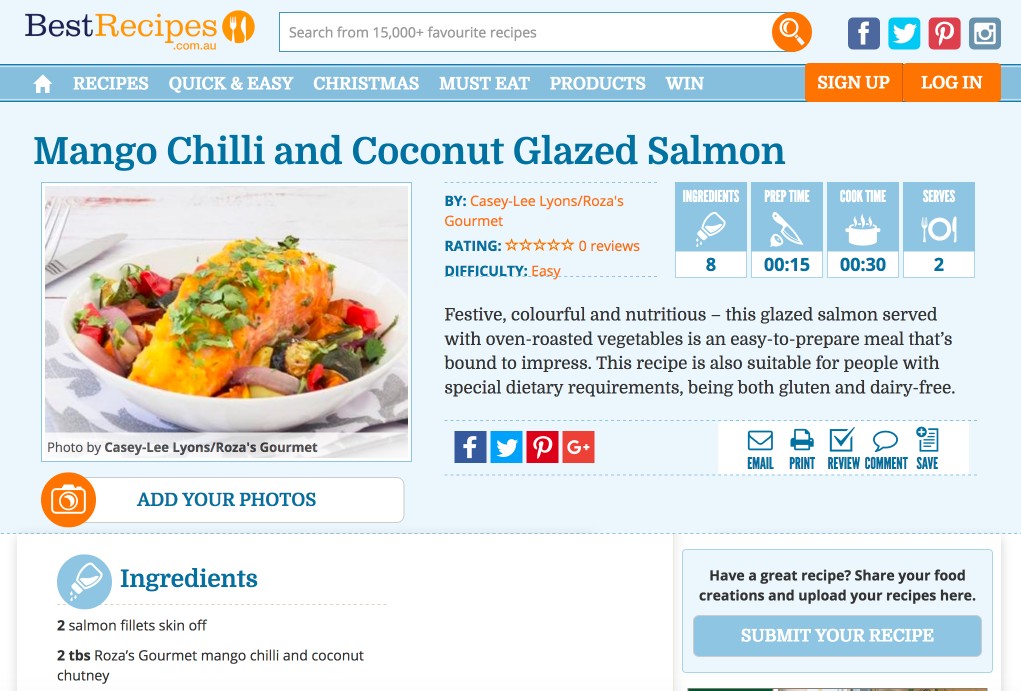 "Festive, colourful and nutritious – this glazed salmon served with oven-roasted vegetables is an easy-to-prepare meal that's bound to impress. This recipe is also suitable for people with special dietary requirements, being both gluten and dairy-free."
See more on BestRecipes.com.au.