Matt Shirvington
Good Living Guide, 2015.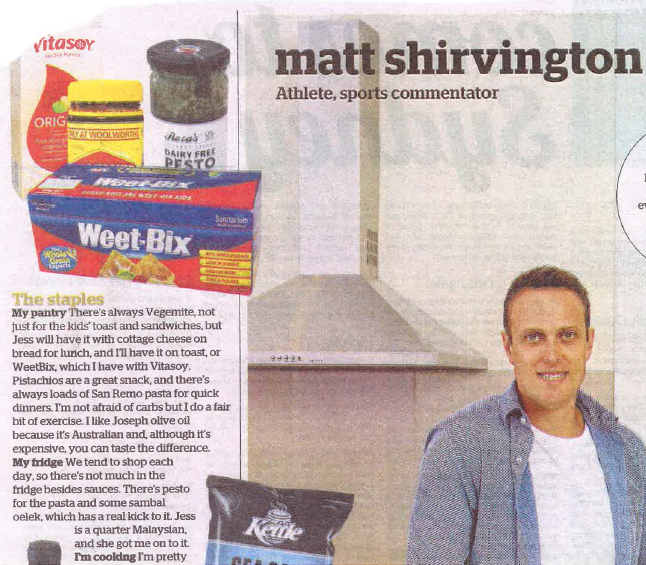 The Staples.
My pantry: There's always Vegemite, not just for the kids' toast and sandwiches, but Jess will have it with cottage cheese on bread for lunch, and I'll have it on toast, or WeetBix, which I have with Vitasoy.
Pistachios are a great snack, and there's always loads of San Remo pasta for quick dinners. I'm not afraid of carbs but I do a fair bit of exercise. I like Joseph olive oil because it's Australian and, although it's expensive, you can taste the difference.
My fridge: We tend to shop each day, so there's not much in the fridge besides sauces. There's pesto for the pasta and some sambal oelek, which has a real kick to it. Jess is a quarter Malaysian and she got me on to it.