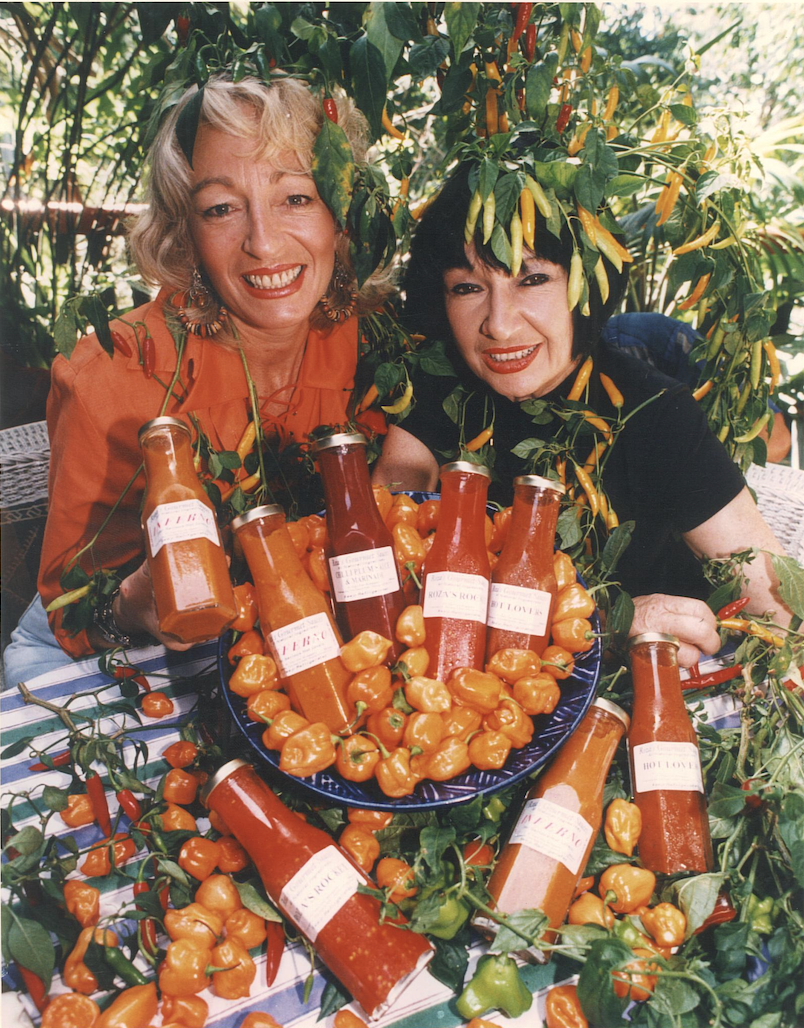 When two red-hot operators such as former restaurateur and now dynamic market impresario Peter Hackworth and sauce supremo Roza Van Der Breggen get together, it has to be explosive.
It is!
One of Peter's latest projects is a chilli farm, The Chilli Queens, at Faxton, in the Sunshine Coast hinterland. She has threatened to take us out there, but after she sent us a 100g bag of the most fearsome of her dried produce—and we're not chilli-livered, so to speak—we think she's really going to burn us up down on the farm.
What she is growing are the rarer ones such as chillaca, Scotch bonnet, poblano and Santo Domingo.
But it was her habeneros that got this searing combo together. She provided Roza with the chillies and the sauce maker got cracking. She came up with INFERNO. As well as habeneros it has red chillies, onions, turmeric, vinegar and mustard.
This stuff will burn your socks off. We wondered why Roza bothered to tell people on the label that there were other ingredients apart from chilli, which is all you can taste, but it's a nice thought.
This all came about when Roza's husband, Bill Robertson, who fronts their stalls at Riverside and South Bank markets with splendid aplomb on Sundays and Friday nights, reported back that their earlier hot stuff wasn't fierce enough for the chilli-geared customers.
Commerce triumphed over ego in this case, as Roza's original hot sauce, Hot Lover, was named by dear husband. The new brew on the hot line after Hot Lover was called Rocket but even this souped-up version didn't completely satisfy the chilli lovers' craving.
So Inferno, complete with red WARNING signs and licking flames on the labels, was produced.
"Serious stuff for serious hot lovers," Roza said. We agree.
Peter thinks it's a great buy (about $5.95 a 250ml bottle) because it's so economical you'll hardly need a touch.
But since then we've had news from an Indian friend to whom we gave a sample. She proffered it to other Indian friends. They scoffed the lot and at last report were out searching for more.
Apart from the markets, Roza's sauces are at The Gap Village Greengrocer, Town and Country Ashgrove, Cat and Fiddle, Country Basket Bardon, Jindaless Country Fresh, Rock'n'Roll Greenslopes, and other delis.