Tomato Chutney Vegan Chorizo
made with love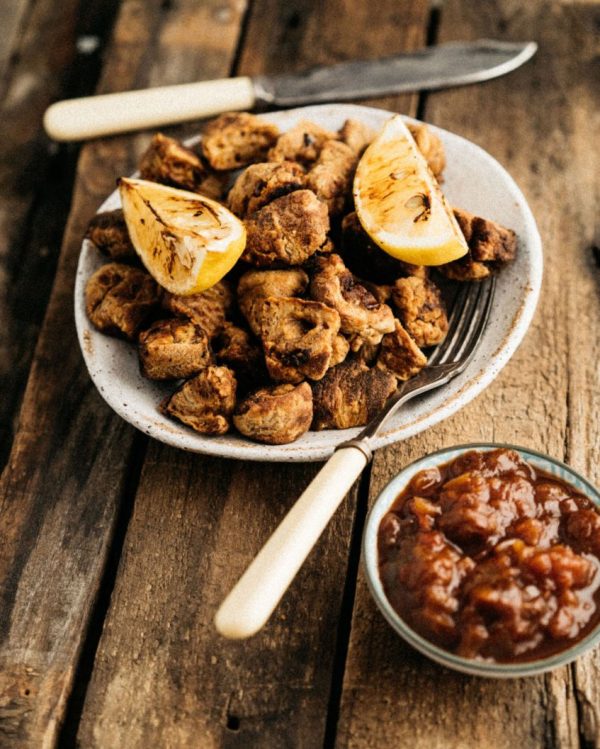 ½

cup

flour

1

tbs

corn flour

3

tbs

Roza's Gourmet Tomato Chutney

½

tsp

paprika

½

tsp

chilli flakes

½

tsp

garlic powder

1

tsp

onion powder

1

tsp

apple cider vinegar
½

cup

flour

1

tbs

corn flour

3

tbs

Roza's Gourmet Tomato Chutney

½

tsp

paprika

½

tsp

chilli flakes

½

tsp

garlic powder

1

tsp

onion powder

1

tsp

apple cider vinegar
Add all ingredients to a mixing bowl along with ½ cup of hot water and mix with hands then knead for 1-2 minutes.

Tear into bite size chunks and fry with oil over medium-high heat until brown.

Move to oven at 200º for 15 minutes.

Serve with additional Roza's Gourmet Tomato Chutney and grilled lemon.