Sweet potato nachos to eat in front of the TV tonight
Body and Soul, 10 September 2018.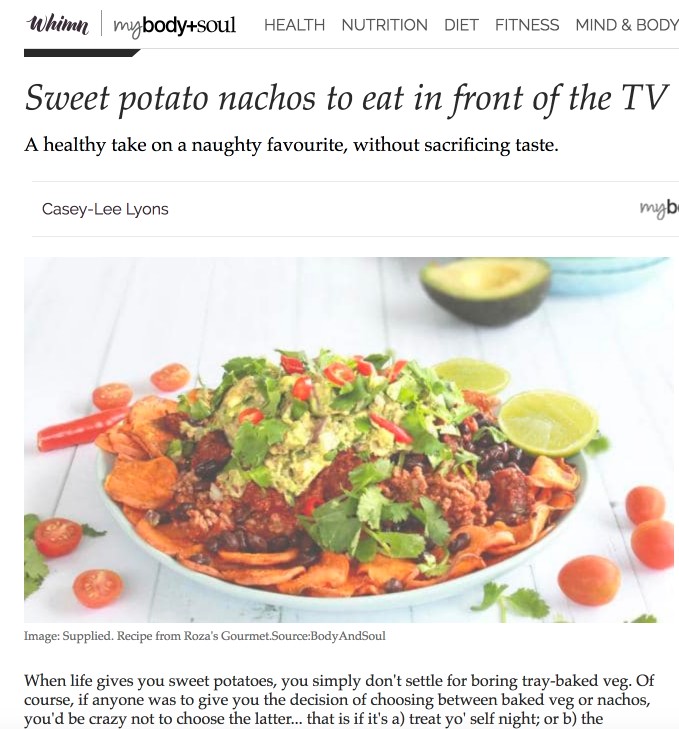 "When life gives you sweet potatoes, you simply don't settle for boring tray-baked veg. Of course, if anyone was to give you the decision of choosing between baked veg or nachos, you'd be crazy not to choose the latter… that is if it's a) treat yo' self night; or b) the weekend.
But for those who are on a mission to ditch those winter kilos, good news has just come in: you can now enjoy nachos without having to worry about that waistline of yours.
Sweet yet savoury, spicy but fresh, these nachos are packed with pure goodness – both in nutrition and taste. And to top it off, they're also jazzed up with some crunchy sweet potato crisps. #foodporn #chichAF."
Read more on Body and Soul.