Gourmet Pizza
made with love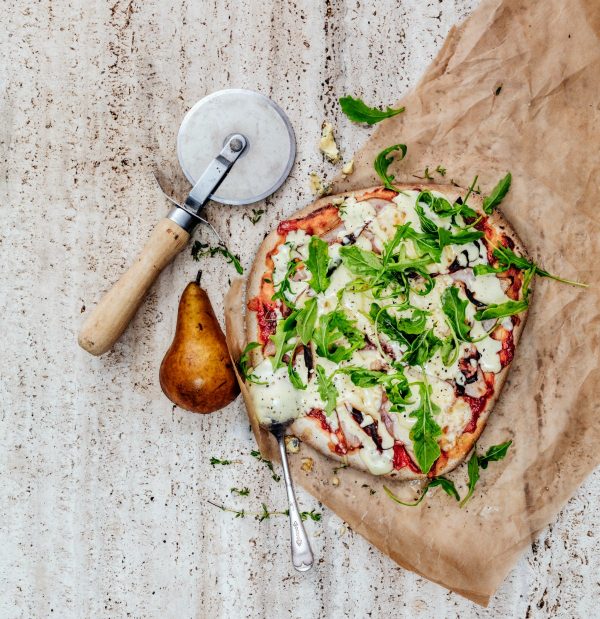 1

pizza base of your choice

1/2

cup

Roza's Gourmet Chilli and Ginger Chutney

1

pear

finely sliced

1/2

cup

cheddar

grated

1/2

cup

mozzarella slices

1/2

cup

Roza's Gourmet Blue Cheese Dressing

Handful of rocket leaves
1

pizza base of your choice

1/2

cup

Roza's Gourmet Chilli and Ginger Chutney

1

pear

finely sliced

1/2

cup

cheddar

grated

1/2

cup

mozzarella slices

1/2

cup

Roza's Gourmet Blue Cheese Dressing

Handful of rocket leaves
Pre-heat the oven to 200°C

Spread the base of the pizza with Roza's Chilli & Ginger Chutney.

Layer the pear slices across the pizza base.

Add the prosciutto in a single layer across the pizza.

Sprinkle on the grated cheese, then lay the mozzarella slices over the top, taking care not to over-crowd it.

Cook the pizza at 200°C for approximately 8 – 10 minutees or until the cheese is golden and slightly bubbly.

Dollop or drizzle your fresh-out-of-the-oven pizza with Blue Cheese Dressing and serve immediately garnished with rocket leaves.